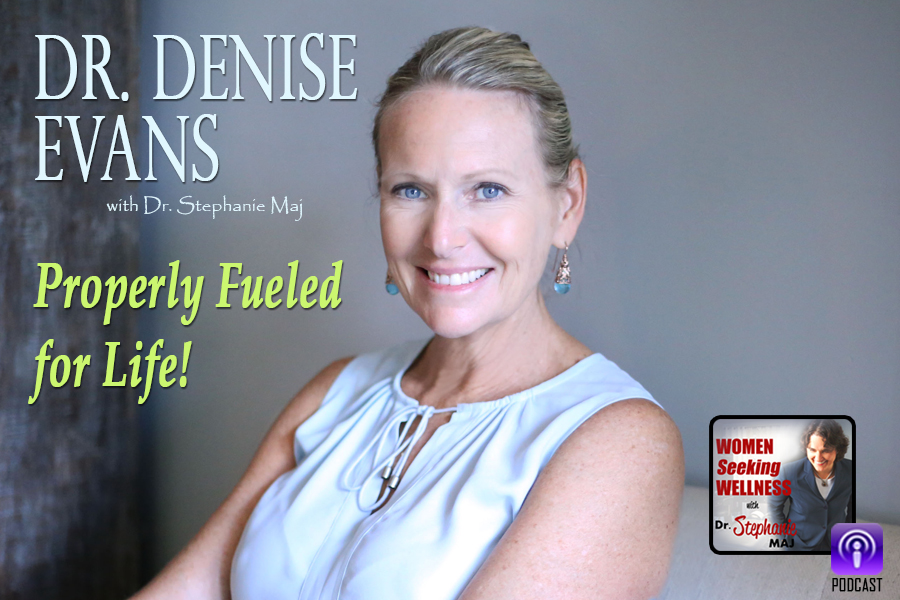 Dr. Maj interviews Dr. Evans about building her dream…Properly Fueled!
BIO
For two decades, Dr. Denise has been caring for her community in Bordentown, New Jersey at Evans Family Chiropractors. She is a 1991 graduate of Life University, and a 1987 graduate with a BS in Biology from The College of New Jersey. Utilizing a variety of techniques to suite each individual, she has extensive experience in caring for children, infant, and pregnant women. When she's not caring for patients in the office, she volunteers her time as the active Events Director for the League of Chiropractic Women. Her love of the profession also inspires her to participate in the International Chiropractic Pediatric Association,  International Chiropractic Association, and New Jersey Chiropractic Society.
Dr. Denise approaches health from a holistic approach which is why she has always felt it necessary to stress the importance of diet and exercise to her patients as well. After practicing in the office for so long, Denise began to notice a huge void in healthy restaurant options in the area for her patients. All of the restaurants seemed the same—a lack of focus on nutrition and convenience. One night she awoke from a dream with a clear vision and a name. Dr. Denise is so excited to enter another business endeavor and finally bring this hip and healthy café concept offering quick take out options to life! Properly Fueled is anticipated to open in Spring of 2017 and will be located right next to Evans Family Chiropractors.
Dr. Denise's ultimate vision is that by educating people about healthy lifestyle choices she can make a positive change in their lives. She believes there is no greater gift than being able to assist someone in reaching their full health potential, and no joy quite like feeling healthy. Whether someone's goal is pain relief or improved mental or physical health, she aims to make their goals her goals.
Turn on the cells of your brain, turn on the ability to use fat for fuel and unlock massive energy and focus by quickly getting your body into ketosis!  To try a 5 Day Keto OS Experience Pack, go to drmaj.com/keto5day. Notice the difference after just a couple days!
To learn more about Dr. Maj, go to drmaj.com/bundle to receive the digital copy of her book & speaker's books and resources will be delivered right to your inbox.
CommunityChiropractic.net